aWWW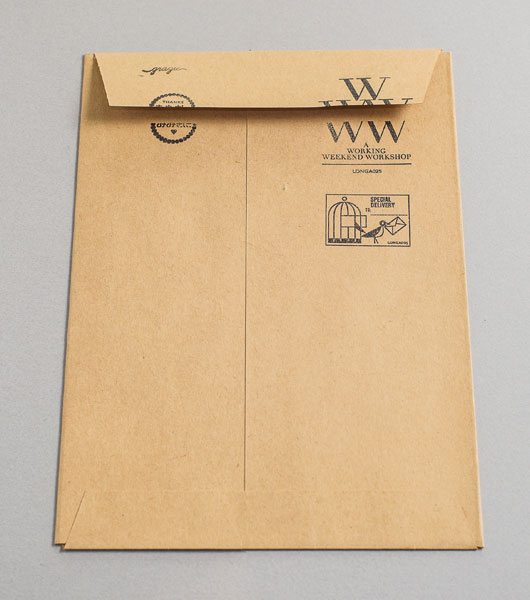 aWWW
With the end of January I've finally launched my new notebooks project:
a Working Weekend Workshop.
Every month I will work on a concept-A5 format-notebook and craft a limited edition of 10 numbered copies realized in just a weekend time.
The aim of the project is work with paper, prints, stamps, sticker, emboss and much more, standing on the thin line between hand made craft and industrial production.
The notebooks will be displayed here and available in the shop section.
Please stay tuned of more news and development.
Thanks,
Longa
Released issues:
aWWW1 – January: 25K (Priceless)
aWWW2 – February: Blue Valentine
aWWW3 – March: Run the Numbers
aWWW12 – December: Homo Faber Fortunae Suae